PLANTATION SHUTTERS FOR LANDED HOMES
Combining exceptional style and sophistication with light control and shading, Oakland Plantation Shutters enhance your windows and enrich your décor like no other home shading products.
Known as Plantation Shutters because of their classic colonial influenced design, our window shutters are perfectly at home in any property and every room. From a HDB to a GCB, from a lounge or bedroom to a bathroom or kitchen, Oakland Plantation Shutters always add class and a touch of distinction.
The Oakland range of Plantation Shutters is available in an extremely large choice of colours to match your interior decoration. And if you can't find just the shade you're looking for, we even offer custom colouring to ensure you can match your desired colour scheme.
All our plantation shutters are built locally in our carpentry factory in Woodlands.
CUSTOMISE YOUR CONTROLS TO RECLAIM PRIVACY
NO MORE NEIGHBOURS PEEKING IN
We are able to customise your tilt controls to exactly your specification.
Living in a corridor unit or a low floor unit? We are split the controls so you can keep your bottom half of the panels closed while keeping the top half open for light and ventilation.
Furthermore you can choose to add on bolt locks for additional security and peace of mind.
If you like to keep your windows open for natural airflow and ventilation, traditional blinds and curtains will flap and rattle from the constant wind flow.
Plantation Shutter frames are fixed to your walls and ceilings and come with strong magnets for the shutter panels.
This means that the Plantation Shutters will never flap or rattle from strong winds while letting in natural airflow.
KEEP YOUR CHILDREN AND PETS SAFE
REPLACE YOUR UGLY GRILLES
Looking for a solution for child or pet safety but don't want your home to look like a prison cell from installing those ugly grilles?
Plantation Shutters are the perfect solution with function and aesthetic.
Without any dangling cords, there will not be any risk of strangulation for your pets and children.
If you are cat or dog lover, you can also choose our 63mm louver size which has a gap of 38mm between the louvers, preventing cats or dogs from squeezing out your windows.
RECENTLY COMPLETED LANDED PROJECTS
A SOLUTION TO EVERY SPACE
High quality hardwood shutters are like furniture for your windows- especially when they've been custom tailored to the exact dimensions of your window and finished with a premium paint or stain that seamlessly integrates into your existing millwork.
Because we build our own hardwood shutters, we select only the finest hardwoods and use the highest quality premium furniture grade finishes. From casual to elegant or traditional to contemporary, the style of almost any room can be enhanced with our custom tailored hardwood shutters.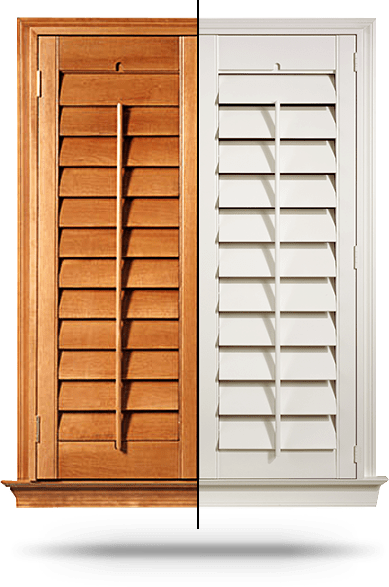 Reinforced Waterproof Vinyl Shutters
Our Horizon Shutters are the essence of durability. Our unique satin finish eliminates the sheen, often associated with vinyl, instead providing the superior appearance of painted wood.
The non-porous, waterproof material makes Horizon Shutters a great solution for bathrooms and kitchens- and other high humidity areas where moisture is a factor. Horizon Shutters provide a stylish alternative to hardwood.
JOIN OUR LIST OF HAPPY CLIENTS
Bought plantation shutters from them for our place and the product was beautifully crafted and arrived on time. SJ provided great customer service too! Very satisfied with our purchase and it's quality.
I am in love with my plantation shutters. They literally complete my rooms' decor, and I never knew how much they'd add to the exterior look as well I've been so happy with their quality and the smooth installation,
VISIT OUR EXCLUSIVE RETAIL PARTNER TODAY
LE SHOWPLACE RETAIL SHOWROOM
Address:
370 Alexandra Road
Anchorpoint #B1-33 (Opposite Ikea)
Singapore 159953
Tel: 6471 8161
Open Daily: 11.30AM – 7PM